Back to School Style at Destin Commons
August 6, 2015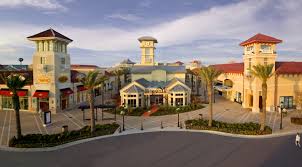 It's that time of the year again. The kids have been having a blast all summer long and now it's time to go back to school. They probably have mixed feelings about it. On one hand, they have to spend the remaining warm months inside of a crowded classroom and that isn't always a ton of fun. On the other hand, they get to spend time with their friends and show off their fashion sense.
Destin Commons is making it easier for kids to get excited about back to school fashions this year.  First of all, the mall is highlighting some major back to school fashions on its blog this year. That will give people the chance to find out what is going to be hot this season. If you want to impress people when you walk down the halls, be sure to check it out.
On top of that, the mall is running a special promotion and giving away a $50 gift card to the winner. All you have to do is take a selfie while you are wearing your back to school fashions and then post it on Instagram. Just include the tags #straightAstyle and @thedestincommons and you will be entered to win the gift card.
What Will You Buy?
If you want the gift card from Destin Commons, you can use it at one of their countless retail establishments. Destin Commons has some of the hottest retailers around, including H&M, so you won't have any trouble finding some new clothes or accessories to enhance your back to school look.
Everyone knows that fashion is important at school, which is why this promotion is so nice. It will give you the chance to show off your current fashion and win some money that you can use toward something new. You can't go wrong when fashion and money are involved.
This entry was posted in Destin Shopping, What's Happening Now. Bookmark the permalink.