Destin Florida Golf Supplies
November 23, 2015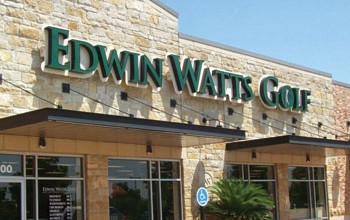 You have made it to Destin and you are ready to play some golf. There is just one problem. You don't have all of the supplies you need. You don't want to miss out on playing a round of Destin golf, so you will need to purchase your supplies in Destin. You have a couple of good options for buying supplies for your round of Destin Florida golf.
The Pro Shops at the Courses
If you need Destin Florida golf supplies, consider going to the pro shops at the various golf courses. Most of the shops have everything that you could possibly need for a round of golf. That includes balls, tees, gloves, shoes, and even clothes. This is great news if you forgot to pack your golf clothes. Most of the courses have dress codes so you will need to dress accordingly if you want to play. That means you might have to pick some clothes up when you pick up some Destin Florida golf supplies at a pro shop.
Edwin Watts Golf
You can also buy your Destin Florida Golf Supplies at Edwin Watts Golf. Located at 34898 Emerald Coast Parkway, the store is open from 10 AM until 6 PM every Monday through Saturday. Then, it's open from noon until 5 PM every Sunday. This golf shop has everything you could possibly need, including GPS devices and rangefinders. If you want to go somewhere that has a little bit of everything, go to Edwin Watts for your Destin Florida golf supplies. You will not be disappointed.
Don't let a lack of golf supplies get in your way. Stop by one of these stores so you can get the supplies you need for a round of golf. Then, hit the course with confidence, knowing you have everything you need for an amazing round of golf. 
This entry was posted in Destin Golf. Bookmark the permalink.