Things to Do in Destin Florida with Kids
November 9, 2015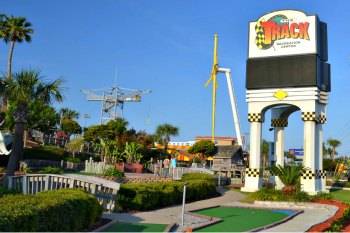 Your kids are like two people. They are sweet when they are happy. You love spending time with these kids. They are smiling and ready for anything. They are just a real joy.
Then, they change when they are not happy. They whine, complain, and throw fits. It's like they're different people.
When you go on a Destin vacation, you want to have the first kid com with you, not the second. That's why you need to pack your trip full of kid-friendly things to do in Destin Florida. When kids have fun, they are happy so this is essential.
Fat Daddy's Arcade
Start with a trip to Fat Daddy's Arcade. Located next to Fudpucker's, the arcade is full of fun things to do in Destin Florida. From skee ball to Guitar Hero, your kids will have a blast. Plus, they will think you are the coolest parent ever for taking them somewhere that's so fun.
The Track
Speaking of places that are a ton of fun, you also need to go to the Track. The Track has everything that kids enjoy while on vacation. There are go-karts, an arcade, miniature golf and more at The Track. The Track is so jam packed with things to do in Destin Florida that you will even find some things that you enjoy.
Baytowne Adventure Zone
Finally, take the kiddos to Baytowne Adventure Zone. Your kids can go zip lining, on a ropes course, and more. There is so much to do at the Baytowne Adventure Zone that you can easily spend the entire day there.
With so many kid-friendly things to do in Destin Florida, you shouldn't have any problem keeping the kids happy. You can keep them entertained from one day to the next so they will be in great moods for the entire vacation.
This entry was posted in General News. Bookmark the permalink.